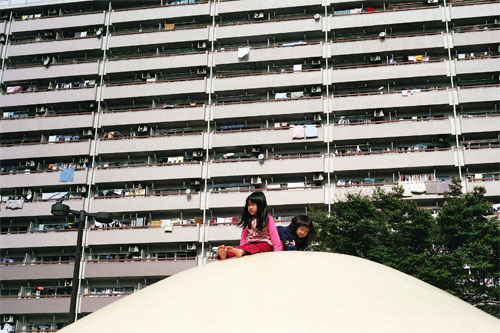 Checkdisout ist Hamburgs erste Diskussionsrunde, die sich exklusiv mit aktuellen Themen aus Gesellschaft, Medien, Kunst und Kultur auseinandersetzt.
In Hamburg gibt es aktuell eine Reihe umstrittener Bauvorhaben, in Stuttgart gehen Menschen auf die Straße, um einen unterirdischen Megabahnhof zu verhindern. Egal, um was es geht- zu jedem Projekt gibt es die passende Protestbewegung.
Wem gehört die Stadt? Und wer darf sie eigentlich gestalten? Planen die Planer vorbei an den Menschen? Kann es überhaupt menschliche Stadtplanung geben? Welche Möglichkeiten bieten moderne Informationstechnologien, um Städte rund um den Globus besser zu machen? Bei aller Hamburg-Zentriertheit interessiert uns an diesem Abend: Was passiert eigentlich in anderen Städten?
Checkdisout #5: Stadtgespräch beschäftigt sich mit Entwicklungsprozessen in Städten und wagt den Blick über den Tellerrand hinaus. Wir haben Sprecher aus anderen europäischen Ländern eingeladen, sowie Akteuere aus Hamburg, die den Dialog um die Stadt genauso konstruktiv wie kreativ vorantreiben.
Checkdisout #5 wird veranstaltet mit freundlicher Unterstützung von:
ZEIT Stiftung
U.S. Consulate General Hamburg
Kunstverein Hamburg
Sprecher
Carlo Ratti
Director MIT Senseable City Lab, Boston @SenseableCity
Tino Buchholz
Filmmaker Creativity and the Capitalist City
Julian Petrin
Founder and CEO Nexthamburg, @nexthamburg
Wann?
7. September 2011, Einlass 19:00 Uhr, Beginn 19:30 (pünktlich)
Wo?
Kunstverein Hamburg, Klosterwall 23, 20095 HAMBURG
What?
Die Veranstaltung findet in ENGLISCHER SPRACHE statt.
Tickets
Begrenztes Sitzplatzkontingent. Karten nur im Vorverkauf erhältlich auf: www.checkdisout.com. Early Bird Tickets: 20 EUR (nur für Privatpersonen, solange Vorrat reicht, danach regulärer Preis: 25 EUR) Business Bundles: Ab 2 Tickets 35 EUR pro Ticket, ermässigte Tickets für Studenten, Schüler usw. nur mit gültigem Nachweis zum Preis von 15 EUR. Checkdisout ist eine Veranstaltung von Matthias Weber in Kooperation mit dem Kunstverein Hamburg. Kontakt: matthias/AT/checkdisout.com

Online Event Registration mit amiando
Checkdisout #5: City Talk deals with development processses in today's cities. Hamburg has seen a lot of controversial large-scale building projects (e.g. Hafencity), no matter what they're about- there's always a protest group forming up. What happens in other cities? Checkdisout takes a peak outside the Hamburg city boundaries and invites speakers from other European countries aswell as doers from Hamburg, who are constructively pushing the dialogue on the future of cities forward. We are taking a special look on people and projects using their creativity to solve pressing issues.